What we
Do.
Our work covers historic buildings, churches, schools, homes, restaurants and public settings. We also create custom peices for residential homes, and personal requests.
New
Stained Glass.
We work closely with churches, individuals, building owners and more to create their vision in stained glass. The most important part of our process is to understand your story. Next, we work with you to create it into a visual that you may be proud of for a lifetime. Visit our studio today for samples of current glass options and inspiration.
Restored
Stained Glass.
Maintaining and repairing your stained glass is imperative to keeping your story alive. We work carefully to restore and repair your stained glass closest to it's original form – meaning even the most precious of materials being used if they were first applied.
Exterior
Glass & Frames.
Outside protective glass and frames are an interictal part of the building envelope. Properly installed and maintained outside protective glass in important to secure the life of your stained glass windows. We work with our clients to both install and replace/repair exterior glass and framing.
 Sandblasting, Etching

&

Carving. 
Another aspect of glass is the use of etching on the surface of the glass. Carving can add a special dimension to your window design. Our clients can bring in a photograph they have and we can make them come to life on glass. 
Shop Our Studio For Unique Finds.
Our in store shop has a variety of unique stained glass decor, gifts, and more. Explore hand-crafted mirrors, coaster, plates, and more. Clients may also see our current availablility of glass samples, and watch into our studio as our craftsmen create custom orders.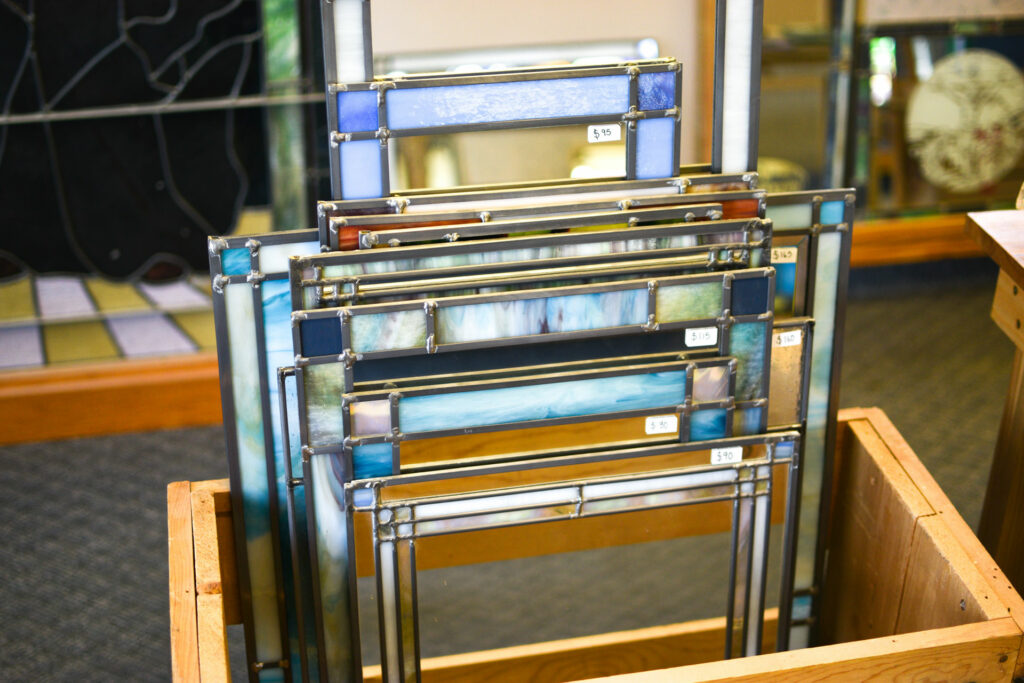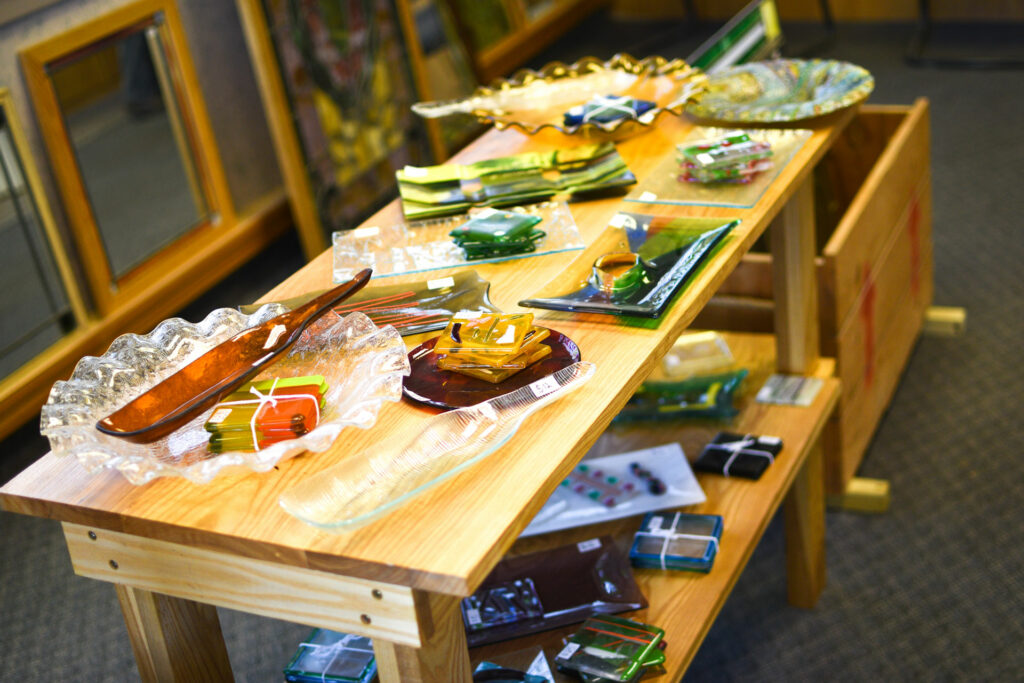 Looking for something else? Let's talk!